[Production Line] Car License Plate Production Line Under Discussion With Customer
Car License Plate Production Line Under Discussion With Customer
Car License Plates Production Line is one of
HongEr
's whole production line solutions.
HongEr
can also provide you
whole production line
for hinges, home appliances, kitchenwares, buttons, eyelets, electrical junction boxes, and automotive metal parts.
This production line has several procedures, such as uncoiling, straightening, laminating, feeding, punching, engraving and hot printing. Consumables are aluminum coils, laminating films, and hot printing films.
HongEr can equip every machine in this car plate production line to make it work.
Including:
3) Film Laminator for laminating reflective film (we can also provide the reflective films)
5)
Punch press machine
for blanking and round cornering (we can also provide the progressive dies)
6) Conveyor belt
7) Engraving machine for engraving the numbers and letters on the plates (we can also provide the moulds of numbers and letters)
8) Hot printing machine for hot printing the final color on the numbers and letters (we can also provide the hot printing films)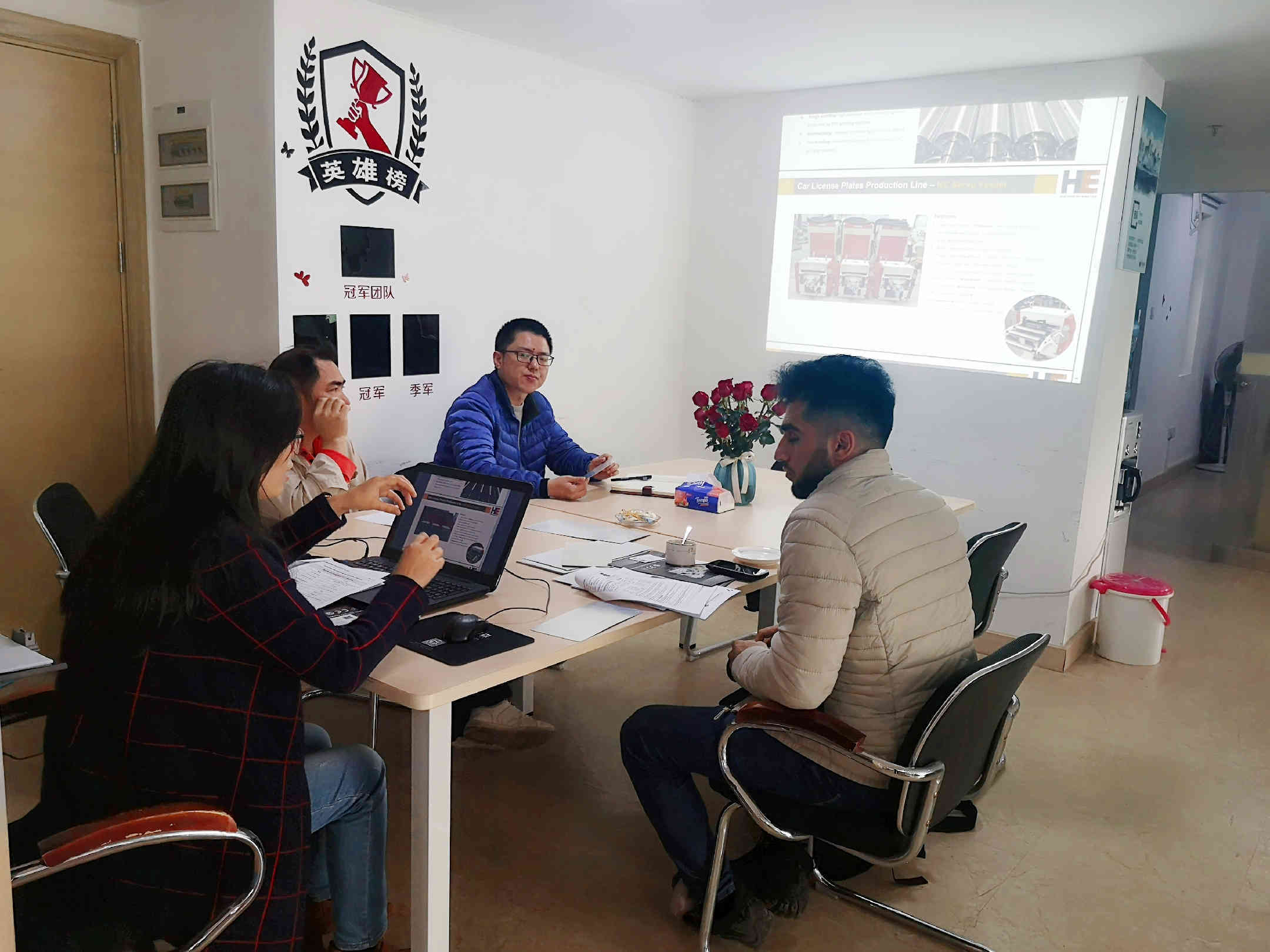 About HongEr Machine
Hong-Er Machine
was founded in 2002 in China and Plant area is more than 20,000 square meters.
Hong-Er
is one of the earliest metal stamping automation equipment integrated production enterprises. After more than 16 years cooperation with customers,
HongEr
can produce more cost-effective, more durable press automation production equipment. Compared with the brands in Japan and Taiwan,
HongEr
only equivalent to the cost of two thirds of them or even lower. Moreover, we can provide more flexible after-sales service.
Contact us
Ms. Hazel Wu
Cell: +86 139 2464 3535
Please feel free to contact us for an inquiry. Get in touch now! ---->
Address:

1601-1602,A4 Building,Zhujiang Plaza,Longxiang Road,Longgang District , SHENZHEN , GUANGDONG