HongEr Machine is a manufacturer with over 16 years of experience. Business scope includes various types of machines, and these machines and equipment are applied in metal stamping, roll forming and other industries all over the world.
Our decoiler, straightener, feeder and punch press machines are highly recognized among our customers and their local markets. Besides, you can rely on our after-sale services to respond within 0-10 hours and being patient and professional.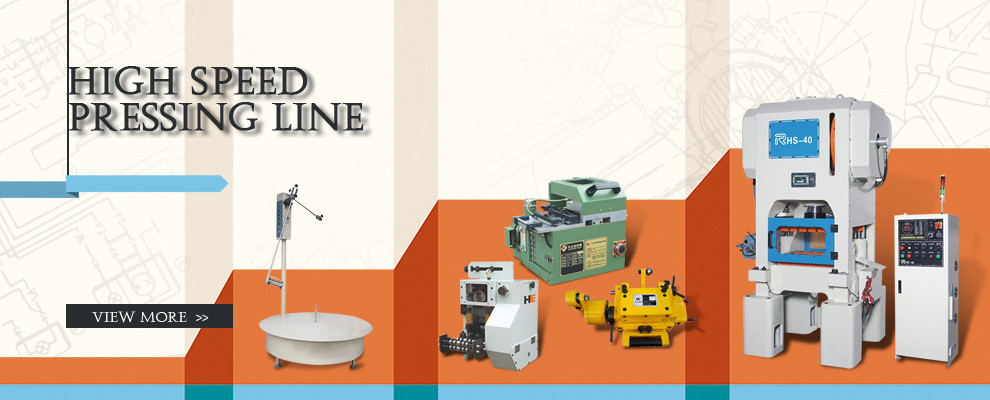 Car Number Plates, Buttons & Eyelets, Electrical Terminals, Mesh Stamping...
Professional
Hong-Er has a technical team with decades of experience, guiding our newly graduated engineers that are full of passion and enthusiasm.
Cooperative
We respond to you within 0-10 hours. Our designing team can customize the machine per your requirement.
Reliable Quality
Owns IS09901 and CE Certificates
Main Electric Parts from Japan, France and Germany
High precision devices from Germany and Taiwan
Strict quality control processes

HongEr Machine has been to many countries all over the world. Customers who are and were using Taiwanese machines are fond of us. Our quality and service can match with them, but because of the low cost of labors, our price is more competitive.
HongEr Machine decoiler straightener feeders are working widely with famous press machine brands, such as AIDA, SEYI, CHIN FONG, etc. Our customers are located mostly in Europe and South East Asia, for automotive industry and high speed pressing business.
December 8, 2018
HongEr participated in Manufacturing Indonesia 2018 held in Jakarta.
September 21, 2018
Our engineer installed the GLK3 decoielr straightener feeder 3 in 1 machine for our customer in England.
August 6, 2018
Our customer is very satisfied with the performance of our production line, and awarded us the honoring prize.
GLK series decoiler straightener feeder 3 in 1 for automotive stamping and home appliances stamping
1
Double decoiler, S-loop straightener, high speed feeder and press for electronics and buttons production.
2
GL series decoiler straightener 2 in 1 and NC servo feeder for furniture and housewares metal parts production.
3
Construction industry can also use our machines for the metal products.
4
Please feel free to contact us for an inquiry. Get in touch now! ---->
Please send your message to us
2002
Established in 2002, Guangdong, China
16
16+ Years of Leading Experience
20000
Plant area of over
20,000 square meters
500
500+ professional engineers and skillful workers
Address:

1601-1602,A4 Building,Zhujiang Plaza,Longxiang Road,Longgang District , SHENZHEN , GUANGDONG